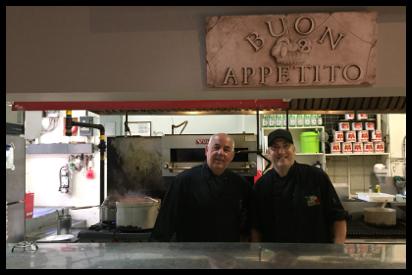 Cosmo's Ristorante serves a variety of simple, but sophisticated dishes including Vitello Di Mare (veal topped with crab, shrimp, hollandaise sauce), Pollo Al Cosmo (grilled chicken with peaches in a cream sauce) and Bistecca Di Mare (steak topped with shrimp, crab and hollandaise sauce) to name a few.

Humble Beginnings
The roots of Cosmo's Ristorante stemmed from a small town in southern Italy called Serra San Bruno, where Cosmo was born. The eighth child of twelve children with seven boys and five girls, meals were a big part of the family routine. With Cosmo's parents growing most of their fruit and vegetables in their garden and a small farm, feeding a family of twelve was not an easy task. His Mom Rosa would make fresh pasta, lasagna, meatballs and traditional southern dishes while the kids were in school. Cosmo remembers coming home from school and the dinner table would be covered with fresh homemade pasta drying and sauce simmering on the wood burning stove. There was never the same meal served twice, for Cosmo's Mom always cooked different meals each day, which Cosmo noticed as a child.
In 1961 Cosmo's father Peppino left his roots to come to Canada, the promising land to find work and new home for his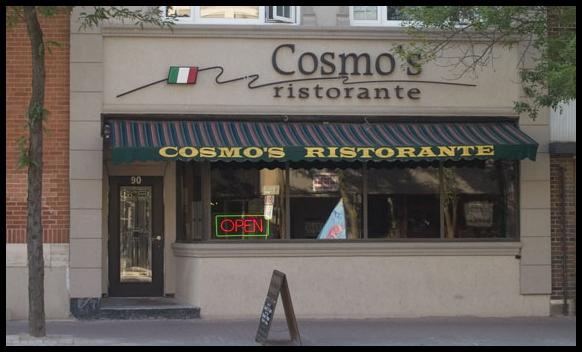 family in Orillia. Later in 1963 Cosmo's two eldest brothers Bruno and Sam joined their father to help buy a home so that the rest of the family could come to Canada. Almost a year later in April the rest of the family boarded a ship in Naples, Italy to come to Canada. Cosmo will never forget that day when one of his siblings came to get him at school, telling him that they were going to Canada to join their father and two brothers for a better life and new being. A dream comes true for his father to bring the whole family to Canada.
Cosmo has a child was always fascinated watching his mother cook those special meals for so many people and to prepare everything from scratch. This is why Cosmo in his early teens started working at Fern Resort, just outside of Orillia on weekends while attending school. He worked for Fern Resort seven years in the summer season and Horse Valley Resort for the winter season, where he learned to ski.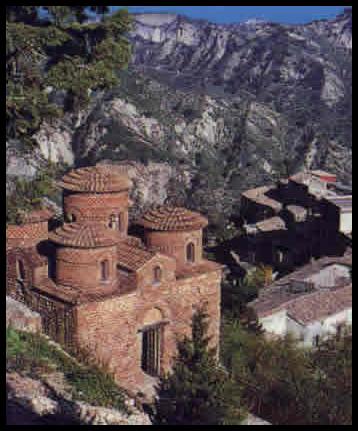 Cosmo was approached one day if he would be interested in assisting opening a new restaurant, Carmines a Fine Dining restaurant in downtown Orillia. He worked for Carmines eight years. Over the years in the food service industry Cosmo learned so much, that in 1989 he decided to open his own restaurant, Cosmo's Ristorante with the help of his family, on 190 Memorial Avenue. He thought this was the way for him to share his heritage and tradition of Italian food. In 1995 Cosmo decided to relocate to downtown Orillia where the action was and moved to 90 Mississaga Street, Downtown Orillia. Seventeen years later and Cosmo continues to earn the respect and support of locals, tourists and boaters from all over Ontario. Cosmo's Ristorante has supported local charities and fundraising campaigns.